Refrigerator Repair Service & Parts St. John's NL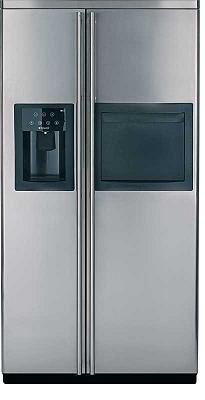 It is due to the crucial function of a refrigerator that homeowners panic when it suddenly breaks down. Although it is quite rare that refrigerator units experience technical problems, they do happen.
Premium Appliance Repair staff is highly skilled at appliance repair and maintenance. They have the right experience, the right knowledge and also, the right equipment to deal with all appliance repairs.
Call us today or Schedule Service!
Multiple types of refrigerators are available in the market:
Top freezer refrigerators: These are most common and have less features compared to other models. Their design makes some items kept on the top and bottom shelf hard to reach.
Side-by-Side Refrigerators: The freezer and fridge are positioned adjacent to each other. It puts both kinds of food within reach. Adjustable shelves are standard and bigger plates can be accommodated.
Bottom freezer refrigerators: The design makes easier to reach sans bending. Frozen items, however, could be less accessible compared to top freezer models.
Compact refrigerators: This kind is designed for smaller spaces like home offices and dorm rooms. They offer less capacity compared to standard units.
Freezerless: These provide an entire refrigeration compartment for those individuals having full-sized freezers.
Built-in or counter depth: These blend effortlessly with their cabinet. These are much shallower compared to other models.
Our Guarantees & Warranties
90 days parts and labor
Cash, check and credit card payments
No penalty for rescheduling or canceling appointments
Exceptional customer support. Quick response, clear communication and no price shocks!
On-site repairs covering St. John's area